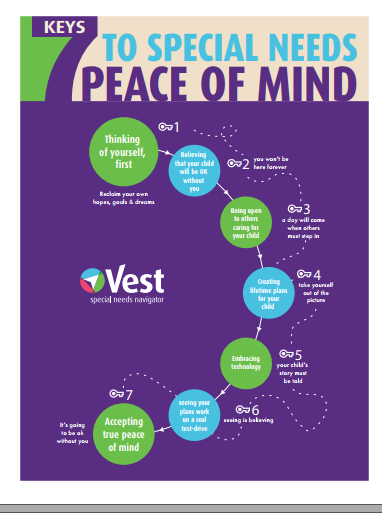 Please join us at our sister-site, SpecialVest, to enjoy our Blog,
the 7 Keys to Special Needs Peace of Mind.
Our blog contributors are special needs parents, special needs professionals, and myself.
The
7Keys Blog
is where you will find helpful tips, guides and solutions so that you can worry less, and enjoy more, as you navigate life with a child who has special needs.
Hope to see you there!
-Michael